Ice Cream Like No Other
Häagen-Dazs has been making ice cream like no other since 1960. Our founder, Reuben Mattus' vision was to make the best ice cream in the world using high quality, carefully selected ingredients. Reuben believed that if you were going to indulge in ice cream, it should be a real and fulfilling experience rather than the 'cold and sweet stuff' of his time.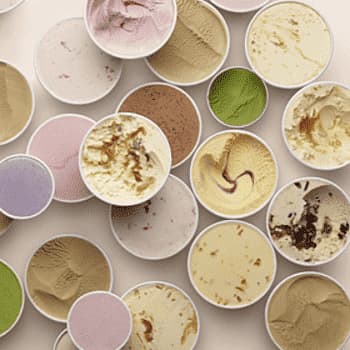 Dedicated To Ice Cream
Reuben dedicated himself to creating ice cream that was silky, smooth and creamy in texture and with flavours that were deserving of an adult's palate. He married his business-whizz wife Rose, and together they launched Häagen-Dazs with three simple flavours: chocolate, vanilla and coffee. Driven by a passion for perfection, it took Häagen-Dazs six years to figure out how to make a strawberry ice cream that satisfied him.
Share It With Those You Love
That is why every Häagen-Dazs ice cream starts with 100% real cream and milk, which we then blend with carefully selected ingredients, to create an ice cream with a unique velvety texture and unforgettable taste. Every mouthful of Häagen-Dazs is an absorbing, intensely pleasurable experience, so good that you can't help but share it with those you love.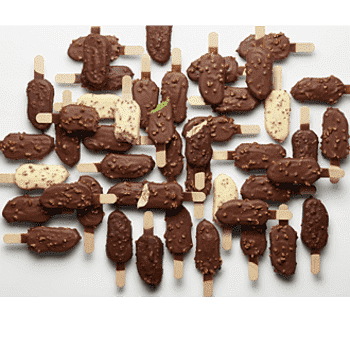 Devoted To The Highest Standards
Reuben's ambition was to create the world's best-tasting ice cream and his devotion to the highest standards changed the way people thought about ice cream. The Häagen-Dazs philosophy remains the same to this day. We believe that everyone deserves to experience pleasure that is fulfilling and real and this guides everything we do.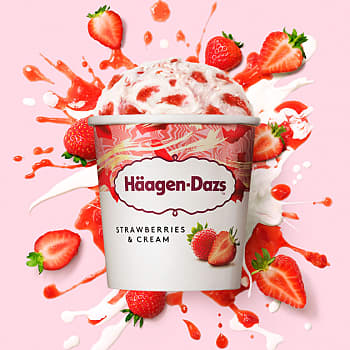 Experience Like No Other
In 1960 Reuben set out to make an ice cream he could be proud of. We are proud to continue his legacy, sharing real pleasure with the world with an ice cream experience like no other.